Dog Fouling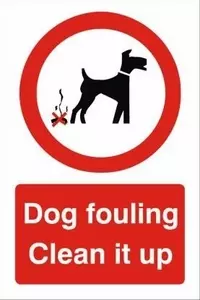 Grendon Parish Council asks that those dog owners who are not clearing up after their dog to please do so. There are dog waste and litter bins located conveniently around the village to make this job easier or take the waste home with you for disposal. The bins are emptied by the North Warwickshire Borough Council (NWBC) street cleaning teams. Everyone in the village is paying for this service, so please use it and help keep your village a pleasure to walk in.
We benefit from having many footpaths and open designated routes through fields. These routes are available to all and as such, are just as much a part of the villages as the pavements. No one wants to walk through dog waste, so please pick it up wherever you may be.
Dog faeces are not only unpleasant and unsightly but also a carry a harmful infection, which can cause serious illness and/or disability if ingested.
ANTI-SOCIAL BEHAVIOUR, CRIME AND POLICING ACT 2014
PUBLIC SPACE PROTECTION ORDER (CONTROL OF DOGS) 2015
Not clearing up your dog's waste is a Criminal Offence under the legislation listed above, which can be prosecuted in the Magistrates Court with fines of up to £1000. Further action may also be taken against repeat offenders in the form of Civil Injunctions which, if breached, can result in custodial sentences of up to two years.
If you want to report dog fouling, and you know the offender or have a description and when the fouling is happening, then North Warwickshire Borough Council can investigate this. Please visit the website www.northwarks.gov.uk and follow the links to report a dog fouling issue.
Dog waste should be picked up and disposed of responsibly in a dog waste bin. It can also be placed in any litter bin, as well as a domestic general refuse bin if bagged. Dog fouling is a social problem caused by a few irresponsible dog owners, and it is only with the combined efforts of the community, the Parish Council and NWBC that we can address this unacceptable behaviour.